Our range of services
Design your energy supply with us in a sustainable and efficient way. We provide you with ready-to-use energy, you can concentrate on your core business!
01
Our services
We plan, implement, finance and operate energy plants, often combined with heat or cold networks, for the public sector, industry, property developers as well as for healthcare facilities.
Contact us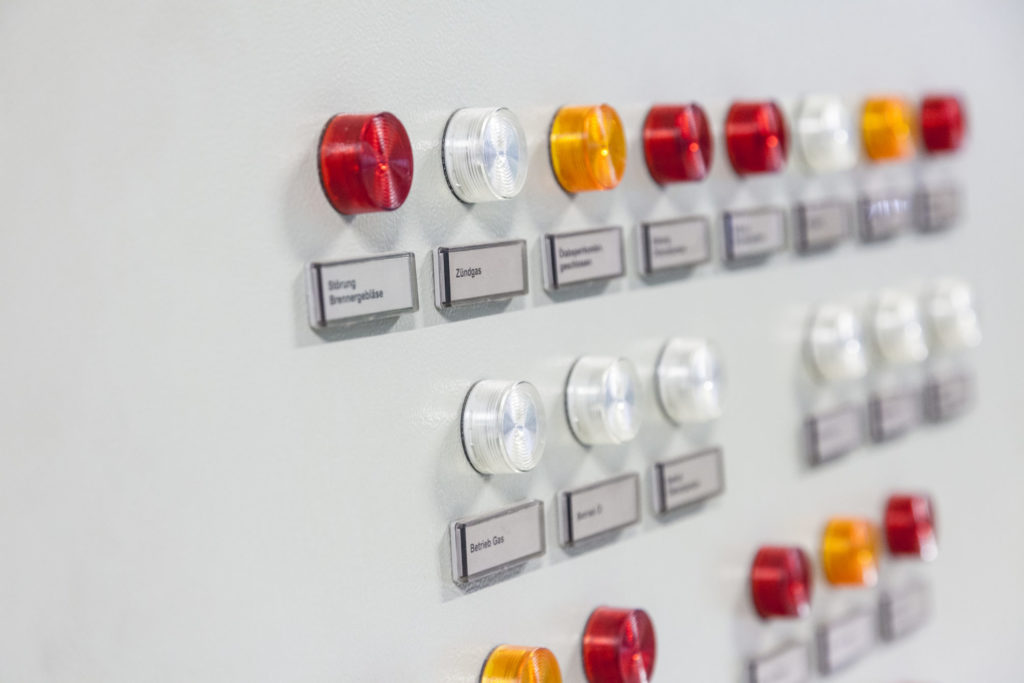 02
Energy Contracting
With energy contracting, we, as contractor, take on the following services:
Study and technical design of the power plant
Construction and financing of the power plant
Operation, maintenance and monitoring of the proper functioning of the systems
Full warranty, which includes all repairs during the contract period
24/7 monitoring of the plants
24/7 emergency service for possible incidents
Supply of the power plants with primary energy (biomass, electrical energy, gas)
The contract term is between 10 and 20, sometimes even up to 30 years.
In return, the customer pays a monthly fee for the use of the energy system and his energy consumption.
Energy Contracting is particularly suitable for:
public buildings (town halls, schools, swimming pools, cultural, sports and leisure infrastructures)
health care sector (hospitals, nursing homes)
industrial sector
tertiary and commercial sector (offices, hotels, retail outlets, shopping centres),
dwellings (housing estates, apartment blocks, homes)
With Energy Contracting, we offer our customers a comprehensive, professional service with bespoke turnkey solutions. This is a long-term service provided by a unique partner.
03
Advantages
Long-term stable heating costs and cost planning
Energy contracting offers clear economic advantages. Thanks to this service, you no longer have to make substantial investments for your energy production facilities. Unforeseeable maintenance and the unavoidable maintenance charges are avoided! Energy Contracting provides foreseeable budget planning and cost transparency so that you can fully concentrate on your core business.
Safe and reliable
We take care of your energy supply, which is monitored around the clock. To avoid any inconveniences to you in case of a malfunction, We provide immediate reinstatement within the scope of Energy Contracting.
Sustainable
We are not only concerned about your well-being, but also about the environment. Through the use of modern technologies and renewable energies, significant savings are achieved in the consumption of primary energy and thus in CO2 emissions. Systematic studies and permanent developments enable us to offer you the best solutions and technical concepts.
Comfortable and space-saving
In addition to having no need for premises to house energy production systems, our customers can also dispense with a chimney and a fuel store in the building in the case of decentralised heat production.
Furthermore, you no longer need to worry about the procurement of primary energy. We take care of all this for you!
How does a project run?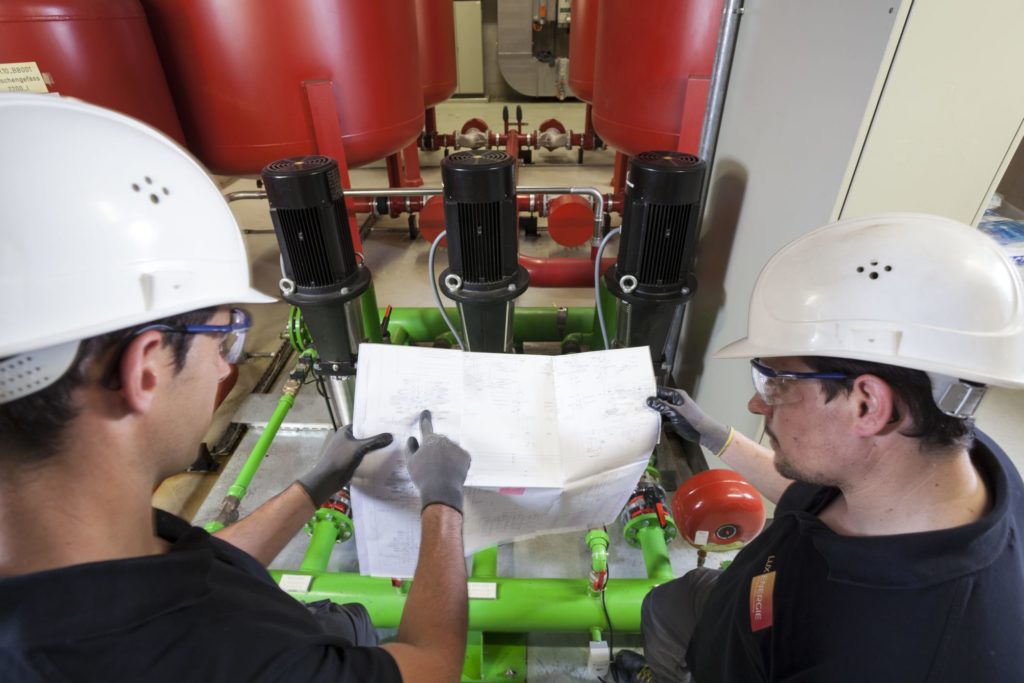 04
Project development
LuxEnergie engineers develop your energy solution by working together with you. To do so, it's important to record all relevant key data precisely. First, basic information needs to be clarified. For instance: Is it an existing building or a new construction project? Which consumers does the project include (base load / peak load)? What is the scope of the connection area?
Furthermore, it is also important to determine the type of heat supply and to select the technical implementation.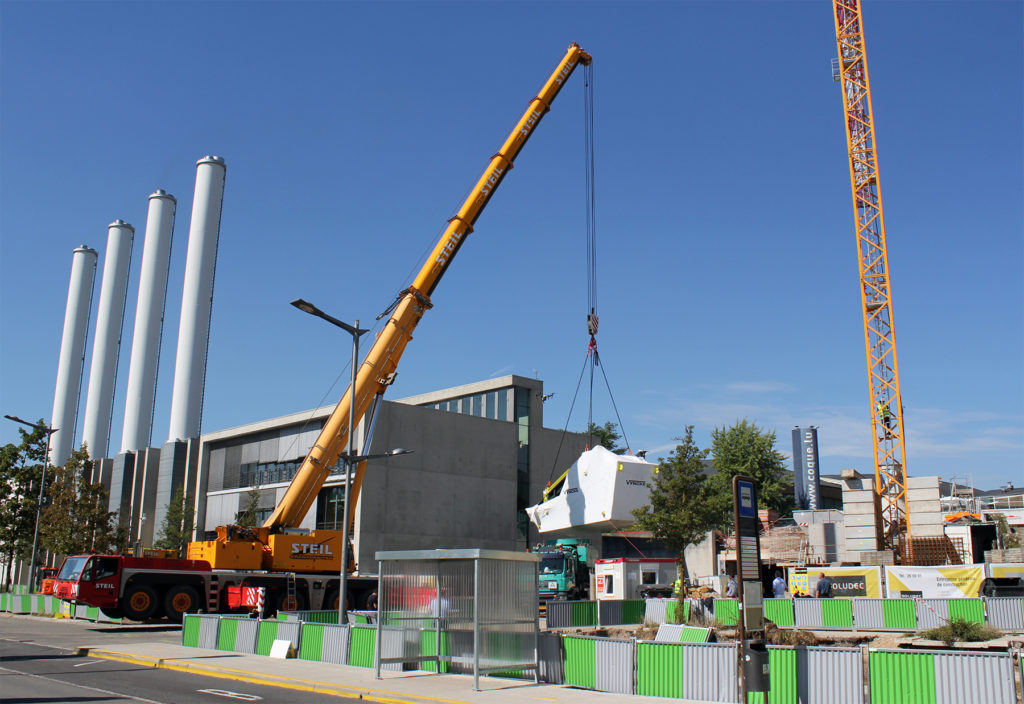 Project implementation
Once you have decided on a project variant, it's time for project implementation: Before the energy plant can be built and the technology installed, authorisations must be obtained.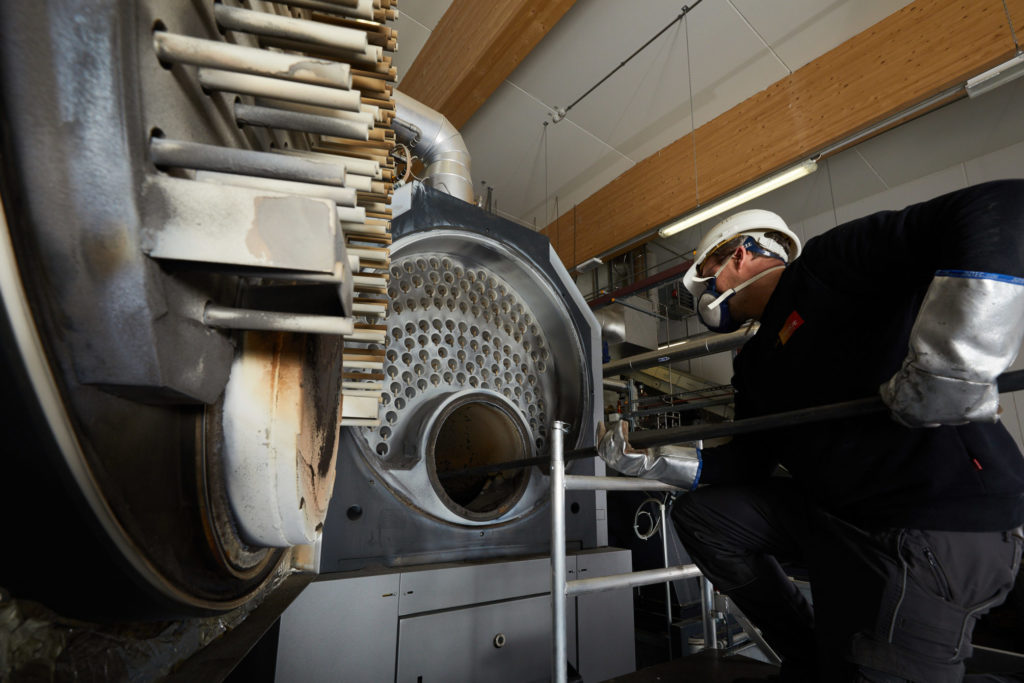 Operation, control, maintenance
We take over the operation, maintenance, and control of the system's functionality and the day-to-day operation. Our troubleshooting service is also available to you 24 hours a day, 7 days a week.
Of course, the service package also includes a full warranty, which covers all repairs during the contract period, and ensures the supply of primary energy to the energy plant (e.g. ordering and delivery of wood pellets, electricity, water, etc.).
We attach great importance to advice and support.
Shape your energy future with us!
Are you interested in working with us?
If you are looking for a customised energy solution, leave your contact details and the LuxEnergie consultant will contact you!