The district heating network, which has been in place since 1996, is being continuously expanded thanks to the long-standing and trusting cooperation between the city of Remich and LuxEnergie. Construction of the new biomass energy plant began in mid-November 2021, it was ready for operation in December 2022 and now on 7 June 2023 it was officially inaugurated.
Since the commissioning of the new plant, the heating network has been supplied with at least 50 % renewable heat and is thus an efficient heating network. The base load is covered by a wood gasifier with a thermal output of 290 kW and the medium load by a pellet boiler with 500 kW. This minimises the use of the three gas peak load boilers with a total output of 3800 kW, which are still located in the old "Vieille Tannerie" heating plant and in a container.
In addition, the wood gasifier generates 1377 MWh of renewable electricity per year, which is fed into the public grid and roughly corresponds to the consumption of 350 households.
The new energy plant reduces gas demand by 65% compared to the previous plant, avoiding 1300 t of CO2 emissions annually.
About 110 customers are currently supplied via the 4 km long heating network. Further expansion stages of the heating network are planned, so that in the future more inhabitants of the city can easily and quickly switch to renewable energy.
In addition to the goal of becoming less dependent on gas, the heating network in Remich has another decisive advantage for its customers. As the energy plants are located outside the flooded area, the heat supply is secured even in the event of flooding and pollution from flooded oil tanks is avoided.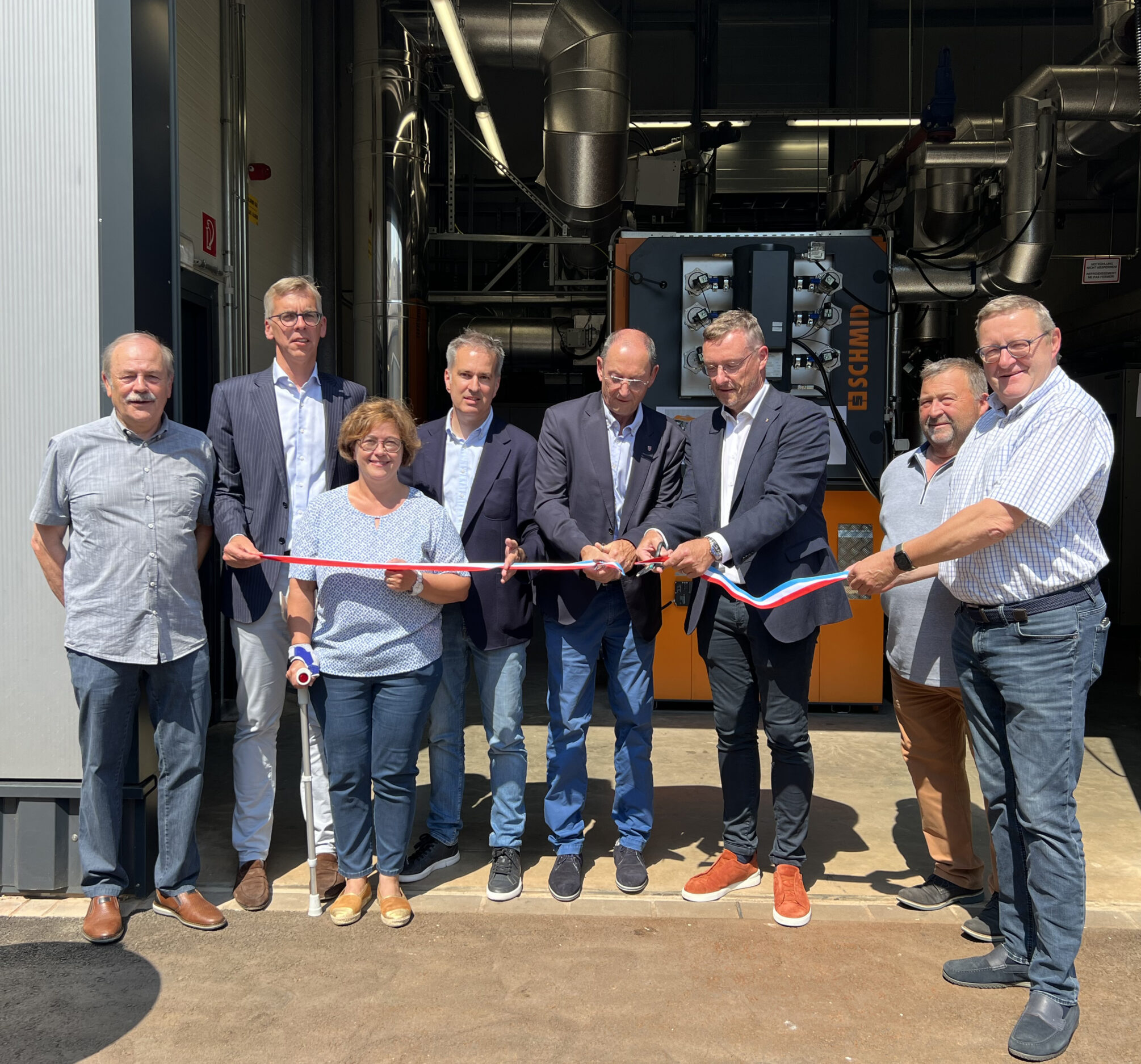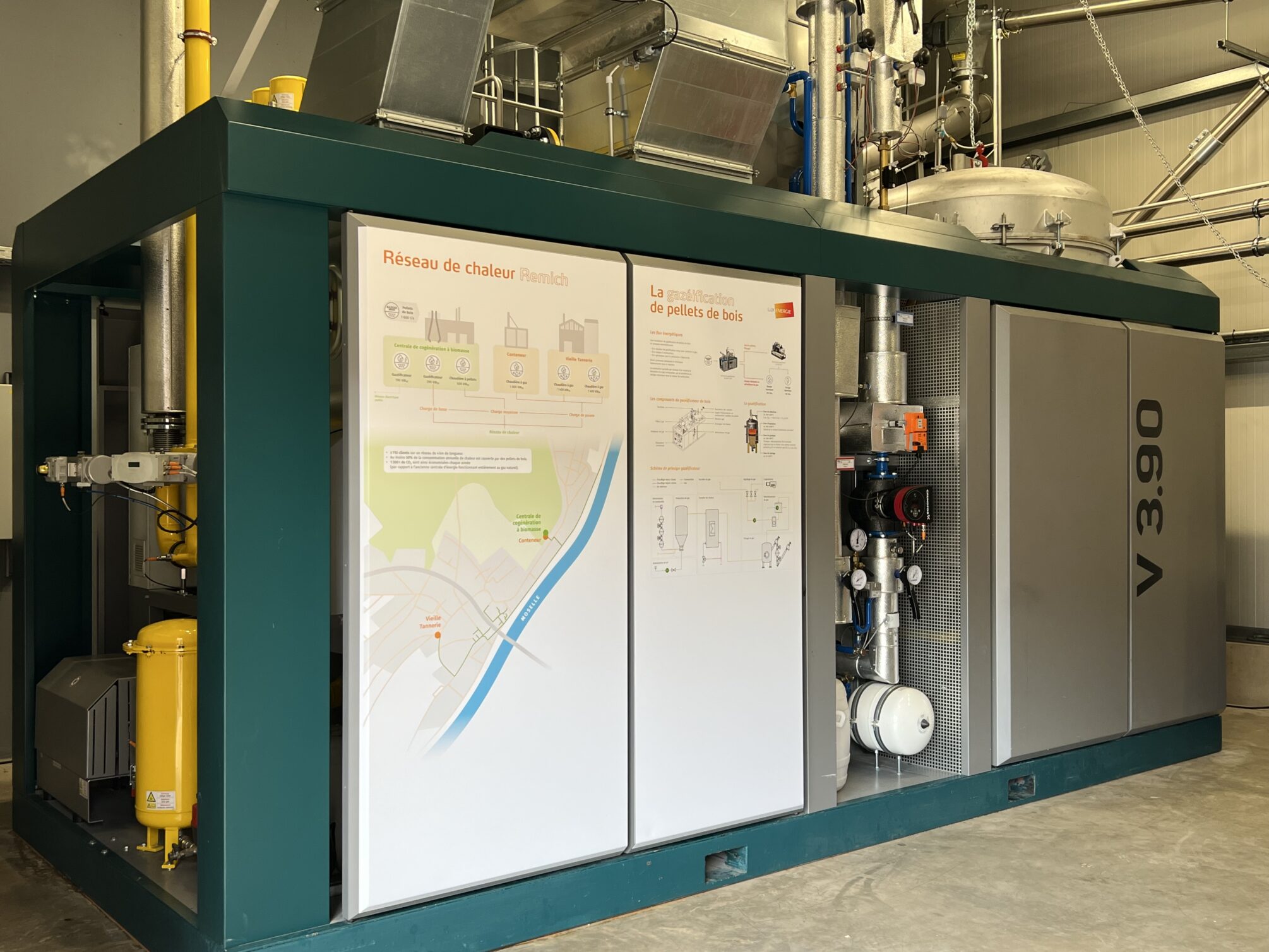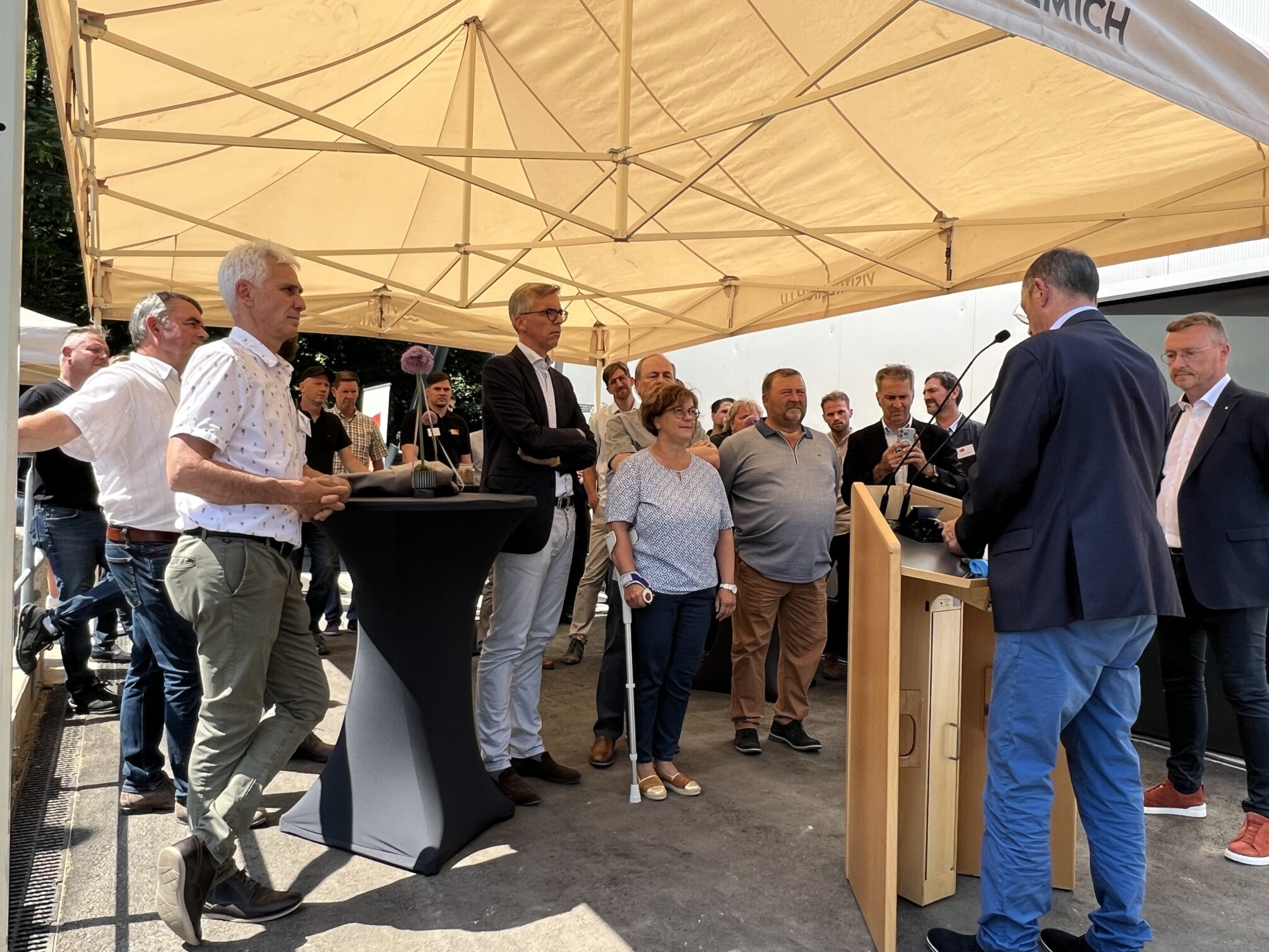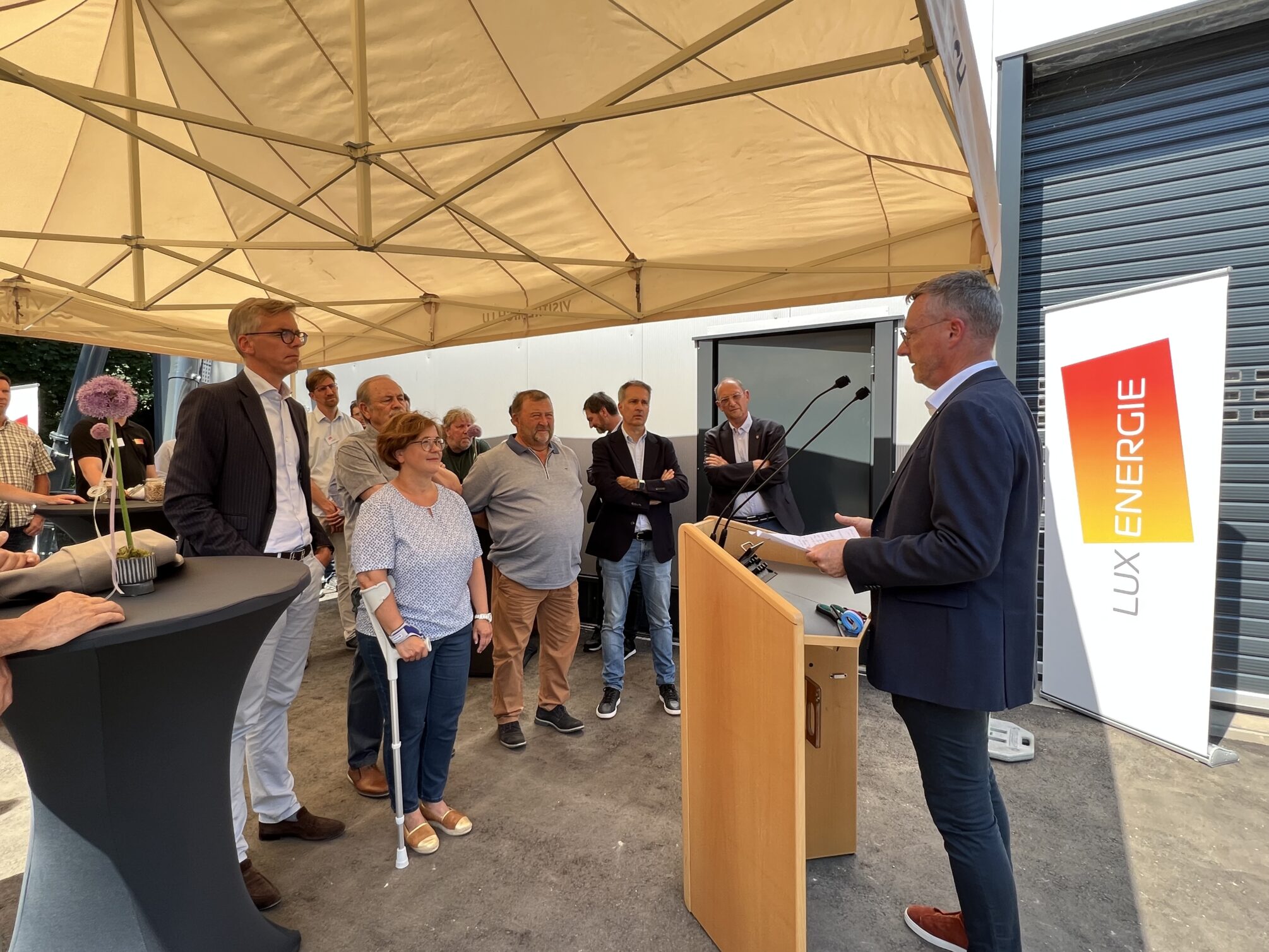 Back