Join LuxEnergie online at the MOOVIJOBDAY Luxembourg on October 19, dedicated to jobs in Industry, Construction, Logistics and Research and Development.
This day will give you the opportunity to meet directly with our HR management as well as the heads of our technical department and talk about your career prospects.
As the number of places is limited, registration for this event is mandatory.
Discover your opportunities at LuxEnergie!
We look forward to welcoming you there!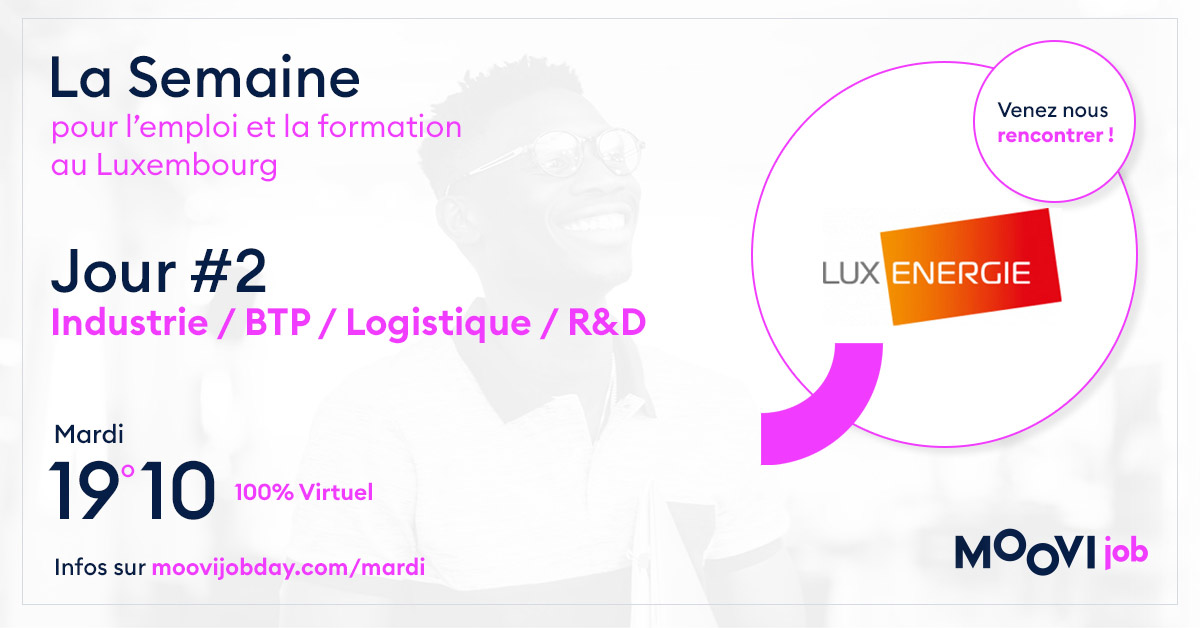 Back